Our Mission
"Leading In Air Quality, One Home at a Time."
Our Vision
"Our vision is to be recognized as an innovator and leader in indoor air quality, and to be a total home environment expert."
---

Through the years, BBB's torch has been the symbol of guidance and enlightenment as consumers and businesses strive to interact in a trustworthy and ethical marketplace. The local Torch Award is dedicated to the legacy of great Miami Valley business pioneers, such as John Patterson, Wilbur and Orville Wright, Charles Kettering, Colonel Edward Deeds and most recently, Clay Mathile. It was through their ingenuity, leadership, generosity and mentorship to others the Miami Valley has stood the test of time and recreated itself again and again.
The list of reasons the selection committee decided to recognize McAfee Heating & Air Conditioning Co. is long. The company invested in its community by purchasing a neighboring building, which was in a state of disrepair to bring all of its operation under one roof.
---
The Dayton Business Journal named McAfee Heating and Air Conditioning as one of the "Best Places to Work in Dayton" in 2007, 2010, 2012 and 2018. We are proud to say that this award was a direct result of input from our employees.
---
---
The McAfee Way
Maintain integrity in all we do – both internally and externally.
Take care of people first – employees, customers and vendors – provide "WOW" service.
Demonstrate our culture which strives for perfection; performs things right the first time.
Give consistency to everyone – our customers, suppliers, and employees.
Be a growing and learning (innovative) organization; always ahead of competition.
Make wise decisions as a team, gather all information carefully; considering all options; implement decisions quickly.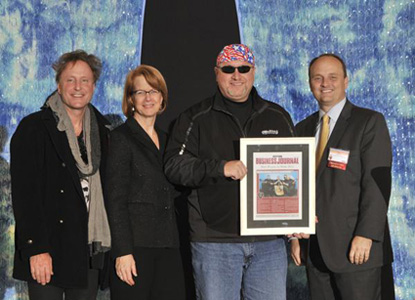 2017 National Philanthropy Day Award Winner. Outstanding Small Corporation: McAfee Heating Air, lead nomination by Dayton Children's Hospital