McAfee Furnace Models
Top-of-the-line features. Deluxe comfort.
Expect the very best in comfort from our McAfee Enhanced Series furnaces. Available in 80+ and as high as 97% efficiencies, you'll get both efficiency and durability, thanks to features like the variable speed blower motor, corrosion-resistant heat exchangers, and a two-stage or modulating gas control system.

Premium features. Worry-free convenience.
You can depend on this line of McAfee furnaces to get you through the roughest winters. Offered in two levels of efficiency (80% and up to 96%).
80 vs 97% — What's the difference?
Our furnace lines come in multiple levels of efficiency. Consult with one of our Comfort Advisors to determine which system is best for your home.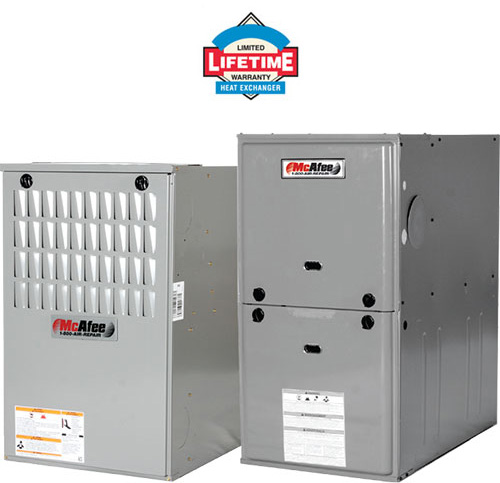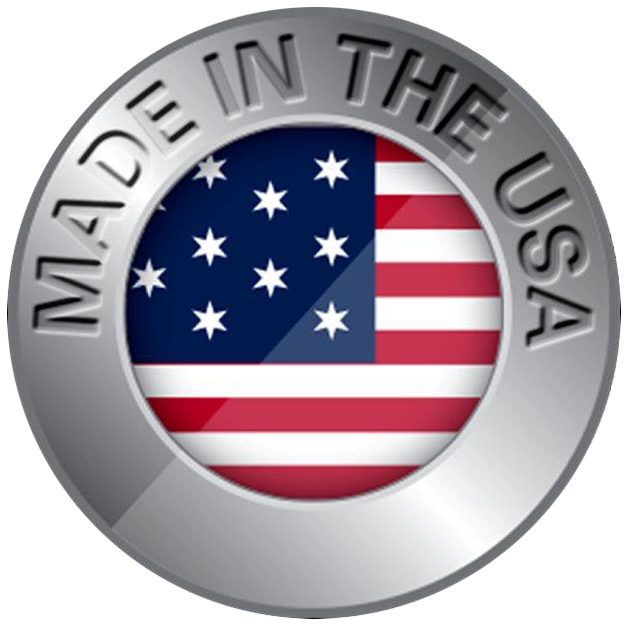 McAfee Heating Systems are made in the USA
Features
Enhanced –
Modulating
Enhanced
96% 2-Stage
Enhanced
80% Deluxe
Advantage – 96%
Advantage – 80%
AFUE Efficiency Rating
Up to 97%
Up to 96%
Up to 85%
Up to 96%
80%
Variable Speed Motor
X
X
X
Stages of Heating
Modulating
2
2
1
1
Fully-Insulated Cabinet
X
X
X
X
X
Heat Exchanger Warranty
Limited Lifetime
Limited Lifetime
Limited Lifetime
Limited Lifetime
20 years
Parts Warranty
7-Years Parts & Labor
7-Years Parts & Labor
7-Years Parts & Labor
7-Years Parts & Labor
7-Years Parts & Labor