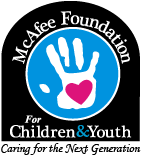 Children and Youth in the Miami Valley deserve every opportunity in life and The McAfee Foundation is here to provide support, training and mentorship to those in need.
The McAfee Foundation for Children & Youth (501c (3) non-profit organization) was founded in 2006. Our purpose is to provide assistance to children of all ages whose families need help covering expenses related to health and development.
Learn More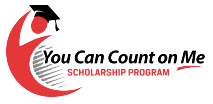 The You Can Count on Me scholarship program is designed to recognize high school seniors who have a desire to pursue post-secondary education and/or training.
Each Spring, ten students are chosen to receive a $2,500 scholarship. Additionally, a donation of $250 will be made to the teacher each recipient wishes to recognize.
Learn More
McAfee Supports Many Youth Events
Big Brothers Big Sisters
High School Yearbooks
Wright State Athletics
Cheerleading squads
Youth Mission Trips
School Fundraisers
Little league teams
Special Olympics
Basketball Teams
Wrestling Teams
Racecar Driver
Softball teams
Soccer Teams
Boy Scouts
Girl Scouts
Other Community Support
Kettering-Moraine-Oakwood Chamber of Commerce
Beavercreek Chamber of Commerce
Springboro Chamber of Commerce
Dayton Chamber of Commerce
Dayton Development Coalition
Residents Home Association
Centerville Noon Optimist
Beavercreek 911 Memorial
Chamber of Commerce
Dayton Pulse Group
The Salvation Army
Hospice of Dayton
Freedom Alliance
Kettering Rotary
Humane Society
Heat The Town
Optimist Clubs
Rotary Clubs
BNI
Xenia Chamber of Commerce